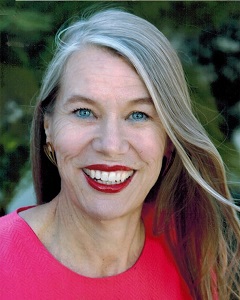 ARLENE STEPPUTAT, M.A.
When her father died suddenly four days before her 12th birthday and right before Christmas, Arlene's journey with death and dying began. By the time she turned 38, she had lost friends and family through everything imaginable — suicide, murder, accident, illness — and she was nearly killed by a drunk driver herself.
Arlene was on the front lines of the AIDS crisis in New York in the 1980's, being a key player in bringing forward the first program for babies with AIDS in the country. She was Program Director for the Alzheimer's Association of the Central Coast (California). For eight years worked as the Manager of Volunteers at what was formerly Visiting Nurse and Hospice of Santa Barbara (California). The agency rebranded as VNA Health in late 2019.
Arlene is also a hospice chaplain and minister and a certified Advanced Care Planning Facilitator. She has presented workshops and keynotes at national conferences, including the California Hospice and Palliative Care Association and the National Hospice and Palliative Care Organization. She serves on the two committees for this latter organization.
Arlene is a death doula and co-leads a group of volunteers to serve in this unique way. See the tab on the home page for a full explanation of this work. Arlene was trained and is a member of the nonprofit  INELDA ( the International End of Life Doulas Association).
Arlene holds a Master's Degree from Columbia University in Family and Community Education and a Master's in Theology from Peace Theological Seminary. In addition, she holds a certificate in Applied Spiritual Psychology from the University of Santa Monica. Arlene trained as an Anamcara (Celtic for "Soul Friend") for four years through the Sacred Art of Living Center.  She is an End of Life Practitioner and graduate of the Metta Institute founded by Frank Ostaseski.
Below is a 3 minute digital story about how death taught me to live and serve.